COMMERCIAL
FIRE ALARM SYSTEMS
SUPPLYING THE LATEST FIRE ALARM SYSTEMS

TO BRING YOU TRUE PEACE OF MIND
FIRE ALARM SYSTEMS
A fire alarm system is essential. Each building is unique and requires different solutions to suit varying floor layouts and the many kinds of work that take place within its walls. A fire alarm system should work efficiently and reliably to ensure that occupants are given prompt warnings of any smoke or fire detection within the building.
We supply and install only the latest and highest quality alarms that comply with current regulations and perform and deliver should ever they be needed.
We supply and install both wireless and integrated alarm systems and we'll only ever recommend what we truly believe to be the best solution for your business. We'll never hard sell or promote products that we don't believe in.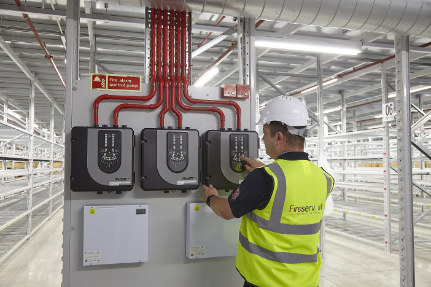 Fire Detection and Fire Alarm Systems
To determine what category of fire alarm system is required for your premises will depend on the building layout, the nature of works being carried out on-site and other relevant factors. This is normally determined in your Fire Risk Assessment.
A Fire Alarm System is required to ensure that fire/smoke is detected and occupants are warned at the earliest possible stage to ensure a quick and safe evacuation.
The right system for the right environment
Hard wired Systems – Ideal for Industrial environments
Wireless – Ease of installation and accessibility to monitor 24/7
Disabled Refuge Systems
Addressable and non-addressable systems
Emergency Voice Communication Systems
Emergency Lighting
Remote Monitoring – Links to ARC (Alarm Receiving Centre)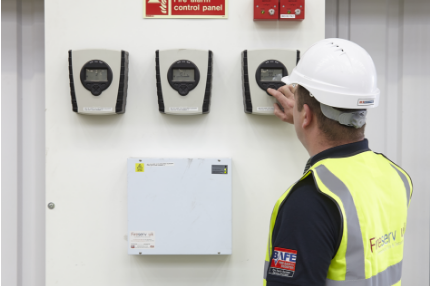 Servicing & Maintenance
To bring true peace of mind, we also offer maintenance services that not only extend the system's life expectancy but also ensure it performs optimally and as expected.
Fire alarms should be maintained in accordance with
BS5839-1:2017 and servicing should be carried out by competent and accredited engineers at least twice per annum. Weekly in-house call point tests should be carried out on a different call point each week and should be documented within your fire log book.
IN SAFE HANDS WITH

FIRESERV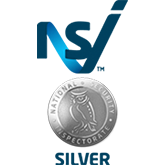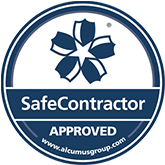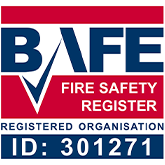 IN SAFE HANDS WITH

FIRESERV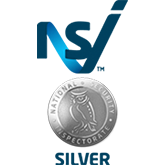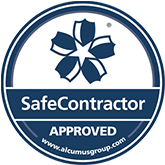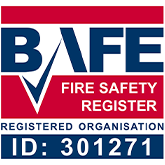 Did you know?
The Chief Fire Officers' Association (CFOA) estimated that
60%

of private businesses never recover from a fire.
This is a big risk to take as a business owner if your
fire alarm system does not meet the regulations.
READY TO SECURE
YOUR BUSINESS?
Professional and reliabe fire & security solutions
01164299422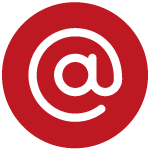 fire@fire-serv.com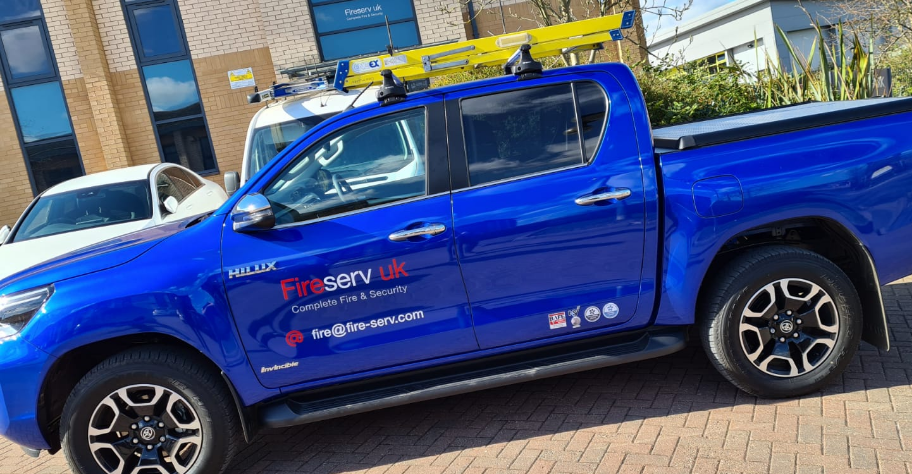 READY TO SECURE
YOUR BUSINESS?
Professional and reliabe fire & security solutions
01164299422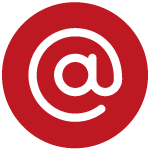 fire@fire-serv.com